Where are you located?
     Our showroom is located at 4630 Walker Road in Windsor,ON. (Near the corner of Provincial & Walker,
     right  across from Silver City movie theatres.)

   What makes your product unique?
     Our aluminum fencing and railing systems are designed to last you a lifetime. Aluminum will not rust, warp,
     or corrode, as it does not require any painting. All screws and anchors are hidden by protective side caps,
     which act as defensive barriers against rust.

   Is your product safe?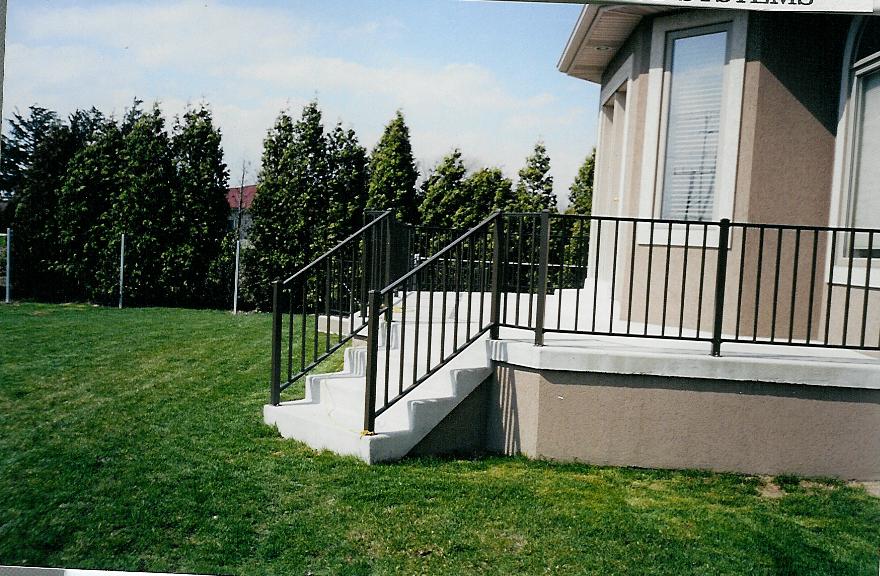 Yes! Our products are manufactured and tested to guarantee that they

     are in accordance with the safety standards outlined in the National    

     Building Code of Canada.




   How long does it take for my
   fence or railing to be made?
     We will have your fence or railing ready within approximately 3   
     weeks from the date of order.



   Can I install the fence/railing myself?
     Absolutely! Once we have your exact specifications and dimensions we can have your fence/railing ready
     within two weeks. We will then provide you with all the necessary hardware  as well as detailed instructions for   
     installation.

   Why are there no prices listed on your website?
     The price of your fence or railing will vary depending on the length, the number of posts, the height, and the
     picket type and size. Please fell free to visit our showroom and bring  your project  drawings. We will be happy
     to provide you with a quote.

   How is the best way to order my fence or/and railing?
     It's as easy as 1-2-3! First, you have to visit our showroom to see our products. You have to know what you will 
     get! Next, bring your rough sketch and we will give you a free estimate. If you agree to the price, we will get a
     deposit and then one of our sales people will come to your place, get the exact measurements and place the
     order.




Ironex Aluminum Fencing & Railing Ltd.
4630 Walker Road
Windsor,ON, N8W 5V6
Phone/Fax: (519) 972-9030
E-mail: cil@cogeco.ca
www.ironex.ca